Premier Charter Fishing Guides on Coeur d'Alene Lake and St Joe River
Travis and Noah are known as hard working fishing guides on St Joe River and Lake Coeur d'Alene. If you've ever had the pleasure of fishing with the father and son team, you would find that they always keep their boats clean, focus on safety and have a great sense of humor. You may also have the pleasure to fish with Vicki and Patrick, who are also on the team and look forward to making your day on the water memorable.
Every business names themselves after something they believe in. Something they stand for. That's why Travis, Vicki and Noah named their fishing guide service, Premier Charters. They've created a culture within the team to focus on enhancing your fishing experience and maximizing your enjoyment on the water. They're considered leaders in the field and the best Lake Coeur d'Alene fishing guides.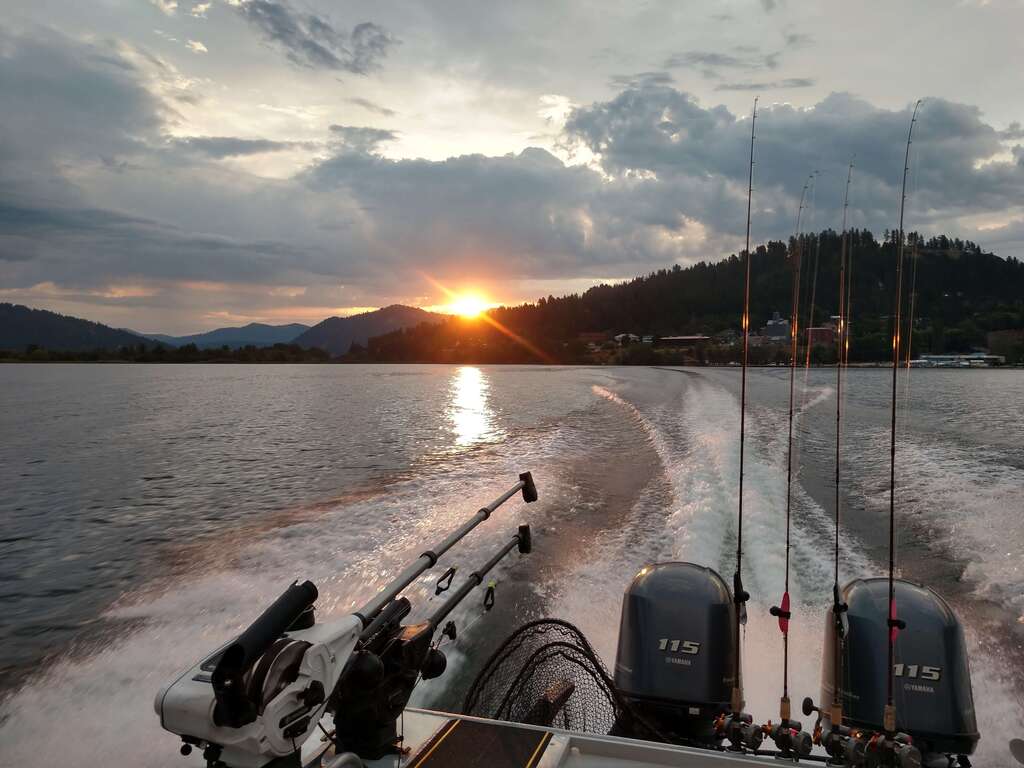 They went out of their way to purchase a 2018 26 foot Hewescraft 240 Alaskan all aluminum welded vessel. What does that mean to you? Well if you've ever been on one of these, you know Hewescraft specializes in maximizing the usable space for you to fish on. They specialize in being rugged, sturdy and safe. If that wasn't enough, it's equipped with heat, a private bathroom and enough comfortable seating for 6 people. It's safe to say, these vessels were manufactured with pride. It's no surprise that Premier Charters chose to get these since they align with their values. 
When you're out on their fishing trips on Lake Coeur d'Alene or St Joe River, you can expect to catch chinook salmon, smallmouth bass, largemouth bass, northern pike, crappie, sunfish and perch! Sure every fishing guide tries to catch the "Big One", but it's also about the rest of the experience. If you're on a boat for 4-8 hours, it matters who you're with. Thankfully, Travis and his team are dedicated to making your day a joyful one. Other than catching fish, expect to learn some things along the way. Whether you're new to fishing or an expert, Travis and his team are happy to have you on board.